Plasma skin treatment technology has become the buzzword of dermatology conferences and medical research.
Based on Plasma technology, iLift is a ground-breaking treatment that offers an outstanding alternative to surgery and procedures that were, until now, highly invasive. Non-Surgical Blepharoplasty (eye bag removal); Brow Lifts; Neck Lifts; Lower Face Lifts; Crows Feet; Lipstick Lines; Naso-Labial Folds; Wrinkles; Acne Scarring; Stretch Marks; Skin Tags; Benign Lesions; Hyper-Pigmentation; Age spots/Sun Damage.
iLift has the added benefit of minimal downtime and discomfort whilst giving highly significant results. Plasma, in the form of ionized gas, is emitted from the iLift device to deliver energy to the skin upon contact. When iLift plasma ions interact with your skin, it triggers the collagen and elastin fibres to restructure and regenerate. The process is so precise it only focuses on the target areas, ensuring that heat transferal does not take place in the surrounding tissues. No surgical utensils are used in treatment, deeming the process minimally invasive and more so non-surgical.
Plasma - Upper Eyelid lift amazing results

£150

Price includes 2 treatments
Oxygen Deep clean facial treatment
It is an award winning facial treatment by Beauty Insider Award for the best deep cleansing facial title and editor's choice facial. Known for its deep cleansing and nourishing properties, the facial is made popular by Hollywood celebrities. It is highly effective to retain youthfulness and a flawless high definition look. The oxygen deep cleansing technology is designed to cleanse, smooth, and plump your skin immediately.
HOW DOES IT WORK?
The Signature Oxygen Deep Cleansing Facial is an effective deep cleansing facial. It delivers a mixture of hyperbaric oxygen (also known as pure oxygen), vitamins, antioxidants and an anti-aging serum, replenishing nutrients to the skin. The mixture of particles penetrate the epidermis of your skin to deep clean follicles and sebaceous glands thoroughly. The process is similar to using a mini power washer to pump oxygen and moisturiser into your skin. It immediate deep cleanses and plumps your skin. What's more? It helps to minimize the appearance of wrinkles and fine lines, while increasing blood circulation to boosting collagen production and skin whitening.
Oxygen injection & Micro cleaning currents and Light therapy

£48

with Micro dermabrasion
RF Micro Needling Treatments
AMAZING RESULTS FOR RETEXTURING, LIFTING & FIRMING FACIAL & BODY SKIN.
RF Microneedling uses a gold plated needle device which gently penetrates the skin to deliver radio-frequency deep into the dermal layers of the skin. 
he radio frequency heats at depths that provide cumulative and ongoing benefits of collagen stimulation, skin tightening and resurfacing.
Face / Neck Treatment

£150

Spring / Summer offer

Face / Neck Treatment

£300

Autumn / Winter offer

Face / Neck & Decolletes

£225

Spring / Summer offer

Face / Neck & Decolletes, hands, knees or thigh areas or Stomach or buttock areas

£375

Autumn / Winter offer

Dermaceutic - Milk Peel

1 treatment £150

for Boost in Collagen production, Restores Luminosity and a radiant complexion, evens skin tone, improves appearance of fine lines and wrinkles, regulates oily skin and dilated pores

Dermaceutic - Milk Peel

Course of 4 treatments £450

for Boost in Collagen production, Restores Luminosity and a radiant complexion, evens skin tone, improves appearance of fine lines and wrinkles, regulates oily skin and dilated pores
FOR LIFTING, CONTOURING, VOLUME AND TEAR TROUGH REDUCTION WITH NO SHADOWING (LASTS UP TO 12 MONTHS) CHEEKS, TEAR TROUGH AND JOWL AREAS.
A facelift, or what is sometimes referred to as rhytidectomy, is a procedure used to reduce signs of aging in the face and neck regions. By flattening the nasolabial folds, areas of skin that form deep creases between the neck and upper lip, the SMAS facelift can create a younger, tighter appearance. A SMAS facelift also address the sagging of the cheeks or jowls that inevitably come with age.
Ouye Deep Plus Dermal filler 1 ml

£125

Bliss Skin Rejuvenation / Tightening Treatment – Eyes, Neck and Jowl area

£65
NATURAL COLLAGEN LIFTING, SMOOTHING & TIGHTENING TREATMENT TO CREATE A YOUTHFUL GLOW.
The first of its kind, Profhilo® is a revolutionary "beneath the skin" hyaluronic acid moisturising treatment, made with the patented NAHYCO® technology. This results in a unique hyaluronic acid injectable gel, which has a prolonged stimulating activity on the dermal cells. When injected into skin, Profhilo stimulates the skin cell receptors to counteract skin laxity and improve and restore firmness of the skin.
One of the highest concentrations of hyaluronic acid on the market, Profhilo not only boosts and hydrates the skin, but also remodels ageing and sagging tissue. The most common areas of treatment include the face and neck and can also be used for the décolletage, hands, arms, knees and abdomen area where it would effectively treat skin laxity. The treatment is suitable for men and women as well as offering skin benefits for patients of all ages.
Haenkenium Treatment Cream

£58

Neck Lifting and Firming treatment

£210

for 2 Treatments with Profhilo skin Booster and 1 treatments with Ouye Fine plus Dermal Filler.
(Lasts up to 12 Months)
Fat dissolving injections – Aqualyx
Aqualyx is a fat dissolving treatment that targets fat removal from certain areas. Excess fat in stubborn areas can be an issue for many men and women, despite exercise and a good diet. These fatty areas sometimes just don't want to budge, but the likes of liposuction may seem too extreme a solution. That's when Aqualyx Fat Dissolving Injections can help!
WHAT IS AQUALYX?
An alternative to liposuction is Aqualyx Lipotherapy: a fat removal therapy which reduces stubborn fat deposits in notoriously tricky areas such as the stomach, outer and inner thighs, and the chin area.
Aqualyx Fat Dissolving Injections are a specially-formulated compound solution which is injected by an expertly trained therapist into the problem area. It works by attaching to fatty deposits, breaking them down over time. The fat is then naturally dissolved and flushed out by the body. Results are effective, quick, and minimally invasive.
Aqualyx Fat Dissolving Injections can be used to treat almost all small deposits of fat, but the most popular treatment areas include the chin, thighs, arms, and stomach.
Jowl, Stomach, Love Handles, Muffin Top, Bingo Wings, Knees, Inner Thighs & Buttocks

£295 per area
IV therapy is used to administer vitamins such as Vitamin B12 and Vitamin C directly into the bloodstream. This allows for a higher concentration of nutrients to be delivered to the tissues than oral supplementation.

Patients can get up to 10 times the vitamins and minerals in one treatment as they could get orally in one day.
Vitamin B12 Injections
Essential B Vitamins, including Vitamin B12, aid in cell growth & development, and breakdown of carbohydrates, fats, and alcohol. These B Vitamins are the building blocks for a healthy neurologic and cardio-vascular system.
B-complex vitamins:
• Breakdown carbohydrates, fats, and alcohol.
• Enhance beauty by promoting healthy hair, skin and nails.
• Work to counteract damage caused by free radicals – molecules that breakdown healthy cells and contribute to aging and disease.
Vitamin C Injections
• Provides an "immune boost" – theoretically reducing the severity of the common cold.
• Essential for wound healing.
• Reduces wrinkling and helps prevent sagging skin by improving elasticity.
• Excellent antioxidant proprieties may lower risk of heart attack and stroke.
• Antioxidants block some of the damage caused by free radicals.
Vitamin B12 & Vitamin C

£25 each
At the age of 44, I got asked for ID for the first time ever and I put this all down to Wendy and to the magic she has worked on my face! I have had a few different treatments/procedures with Wendy and all have been brilliant and of the highest quality. I always value Wendy's professional views on what would work best for me, but she never pushes anything which makes each visit so much more enjoyable. I cannot recommend Wendy enough.
Recaptured is the place to go. The most professional and high end treatments and products. Wendy the Founder and leading therapist is my number one choice for past 10 years. Never fail to satisfy and impress. Thank you very much for you work and making me beautiful every time i see you.

DJ Ana Czarina
Best permanent make up lips i ever have done. So happy with the result. Its been 6 month and my lips still look amazing. Wendy is such a lovely and patient lady. I can trust her fully, she knows what's she is doing.

Xenia Lee
I had such an amazing result after visiting Recaptured clinic! Wendy is so professional and amazing! Thank you so much 😊😍 Can't wait time be back!
For so many years i have been going to Wendy. From facials to Advanced treatment. Not to mention permanent make up which leaves you speechless. Highly recommend. Wendy always gives 100 percent to everything she does.
Simply the best. Wendy you are one in a million. Think i have tried everything you offer and can't recommend this place enough. Great value for top quality treatments. There is nothing Wendy can't do) That you xxxx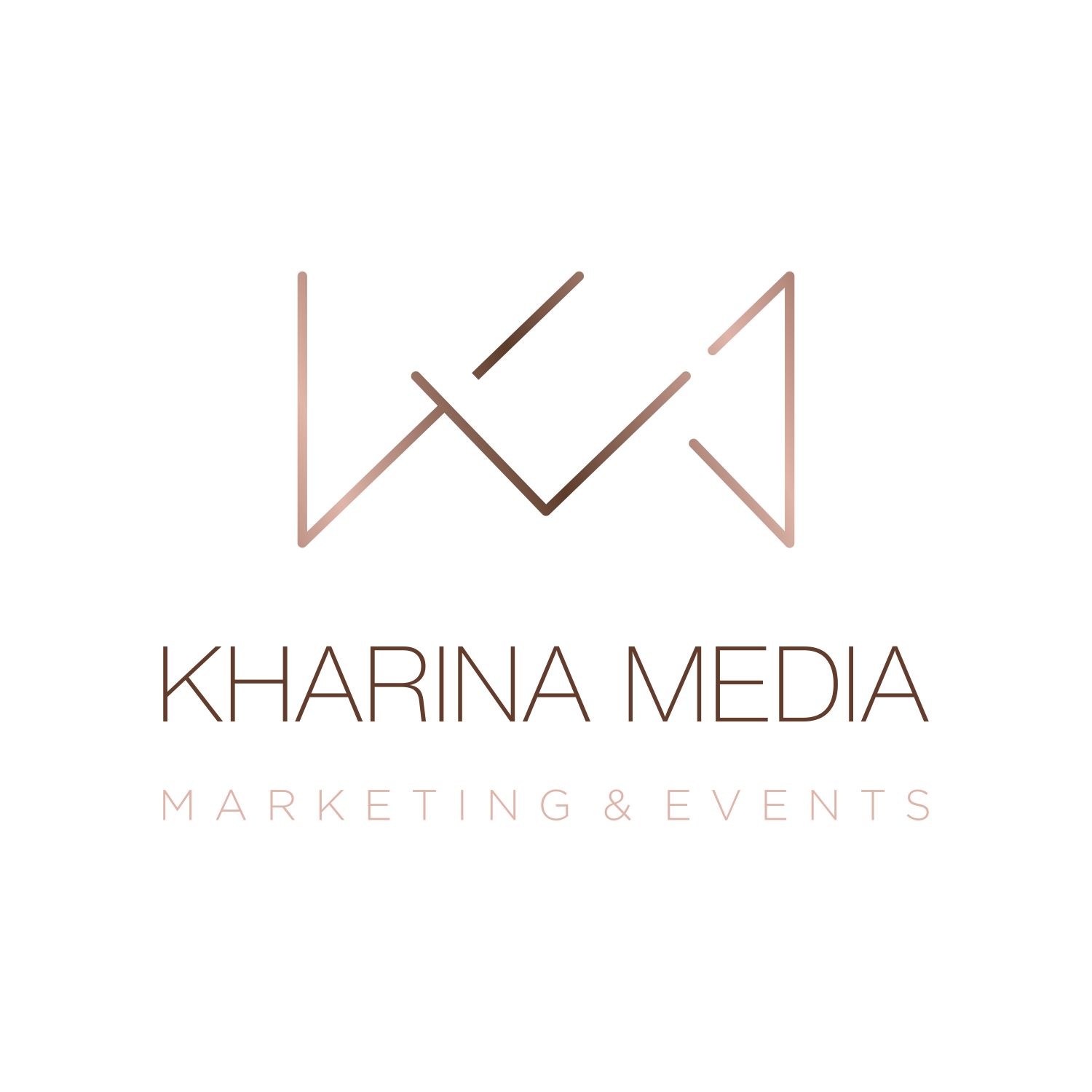 Kharina Media Anastasia Kharina
Words can't describe how how happy i am with my permanent make up brows and botox by Recaptured clinic. Wendy is the most professional, talented and lovely lady. I am so happy with the shape and color. Won't go anywhere else. Highly recommend.xxxxx
I have known Wendy for 20 years now and have so many treatments from facials, laser, massage and permanent make up. I would not go anywhere else.